Portable Axe Throwing Trailer
Throw On The Go!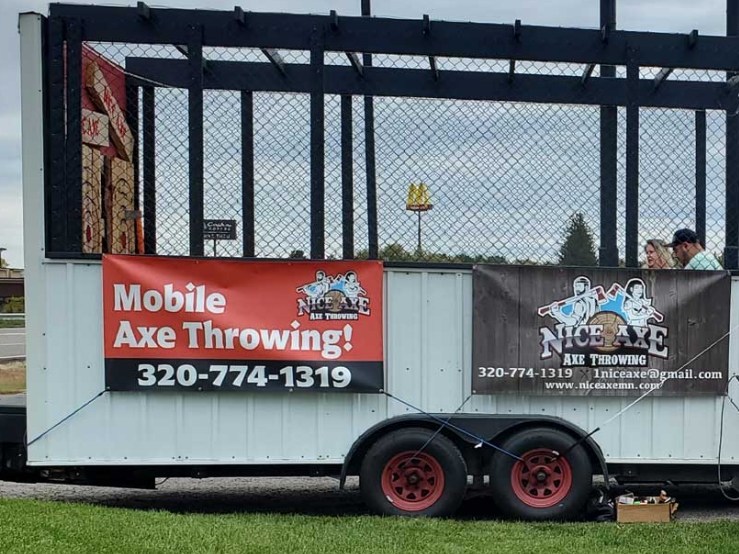 WE BRING THE AXE THROWING PARTY TO YOU!
Are you tired of throwing boring parties? We have the perfect solution for you: axe throwing!
With our mobile axe throwing trailer, we are able to bring the exciting sport of axe throwing to anywhere roads lead to! There will be multiple people in attendance, then the addition of axe throwing will make it an occasion to truly remember.
NOT SURE HOW TO THROW AXES PROPERLY?
Who can blame you – it's not exactly a skill that is highly rewarded in our refined society. We will have our cordial axe-throwing experts ready to teach you all the best ways to throw an axe. Give us a call and you will soon become an axe-throwing virtuoso!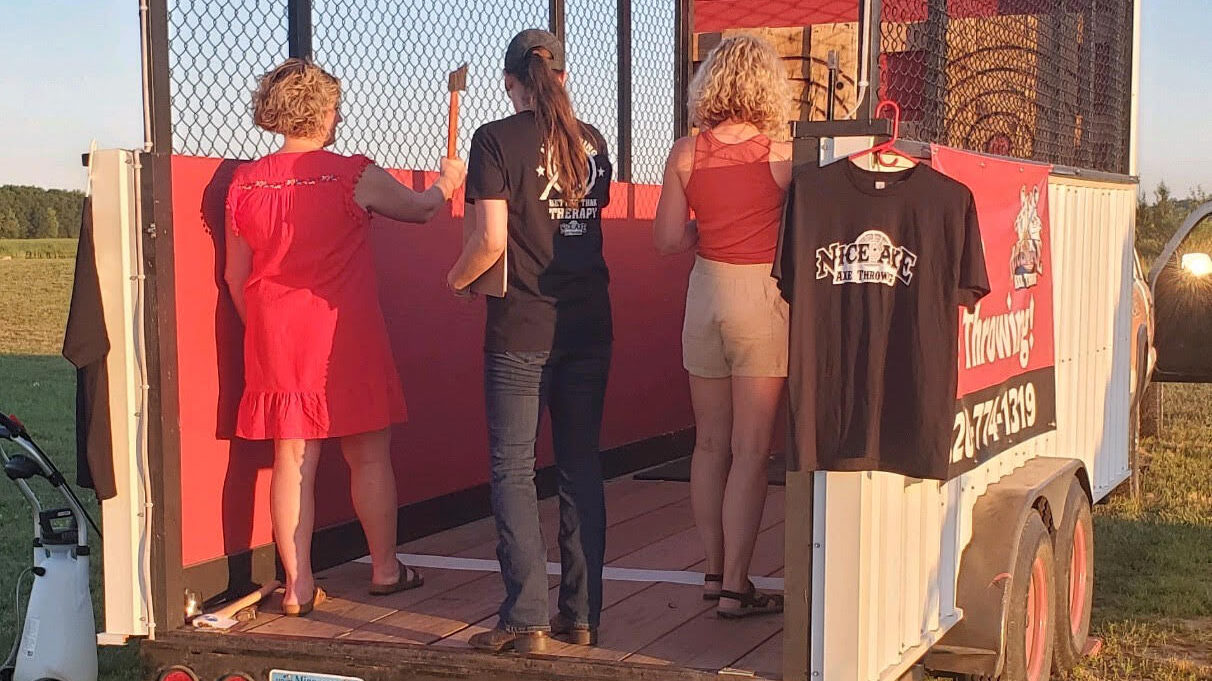 Flat Rate
(3 Hr. Minimum)
$300 $250
thru Dec. 31st 2023!
PER HOUR plus tax
Plus $2 / mile surcharge
FULL DAY
(8 hours)
$2,000 $1,800
PLUS TAX
thru Dec. 31st 2023!
Plus $2 / mile surcharge
Portable Targets
(3 Hr. Minimum)
$200 $150
PER TARGET (up to 4) plus tax
thru Dec. 31st 2023!
Plus $1 / mile surcharge
Year round our mobile axe trailer delivers the axes, targets, and experts on throwing axes at targets direct to your party or venue. Everyone will be thrilled because there is nothing more fun than axe throwing!
CONTACT US TO SUMMON THE MOBILE AXE TRAILER TO YOUR PARTY!