Nice Axe MN Experience
Axe Throwing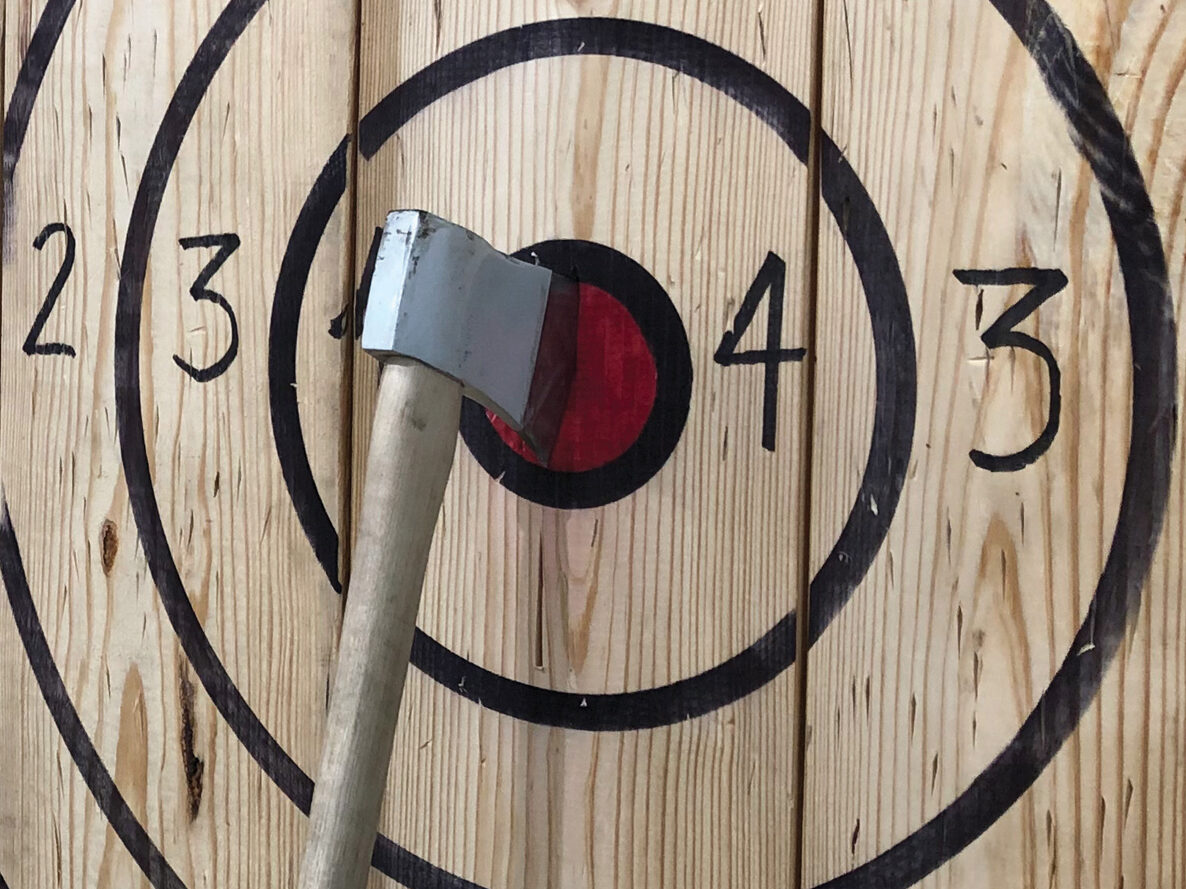 There's only one activity good enough for your upcoming date night, family night, friendly outing or group adventure – and that is axe throwing
Nice Axe of Waite Park, MN offers the ultimate axe-throwing experience at our beautiful indoor axe-throwing range, complete with 14 individual lanes and lovingly hand-painted wooden targets that you get to destroy with real axes!
NOT SURE HOW TO THROW AXES PROPERLY?
Who can blame you – it's not exactly a skill that is highly rewarded in our refined society. We have our cordial axe-throwing experts ready to teach you the best ways to throw an axe. Come on in and you will become an axe-throwing virtuoso in no time!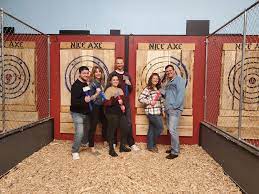 Enjoy the rhythmic thunck of hard steel plowing into pine as you cheer on your friends and family over a rousing round of axe throwing! You will feel a great sense of pride when you get a bullseye! Refine your axe-throwing skills until you can throw axes with alarming precision, or just use this rare occasion to release pent up aggression!
Axe throwing is perfect for group activities! Whether it's a church function, co-workers, friends get together, bachelor/bachelorette or a birthday party – it is always sure to be a memory filled time!
Newsletter
Sign up for e-mail updates and deals!