About
Nice Axe is a family-friendly Axe throwing venue located in Waite Park, MN. Nice Axe offers 14 axe-throwing lanes, complete with state-of-the-art axes, music, drinks and food! Must be 16+ years old for axe throwing. Great place for date nights, birthday parties, bachelorette/bachelor parties, team events, corporate events, Christmas/New year's parties and much more!
NOT SURE HOW TO THROW AXES PROPERLY?
Who can blame you – it's not exactly a skill that is highly rewarded in our refined society. We have our cordial axe-throwing experts ready to teach you the best ways to throw an axe. Come on in and you will become an axe-throwing virtuoso in no time!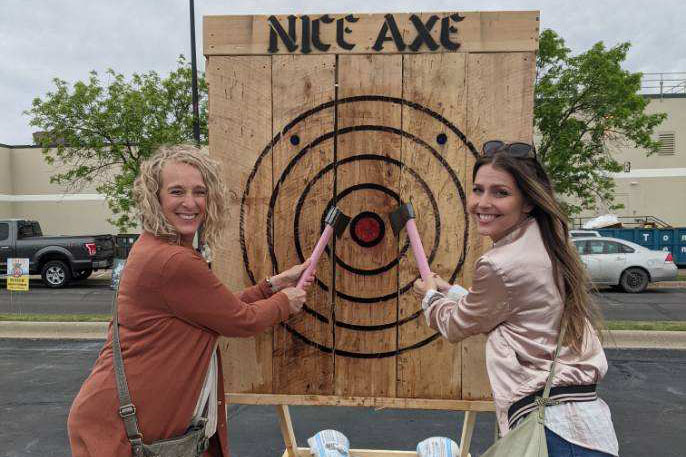 Indoor & Outdoor Fun!
Catch us on the road this summer with our Axe Throwing Trailer! Or come visit us in Waite Park / St. Cloud near the Crossroads Mall.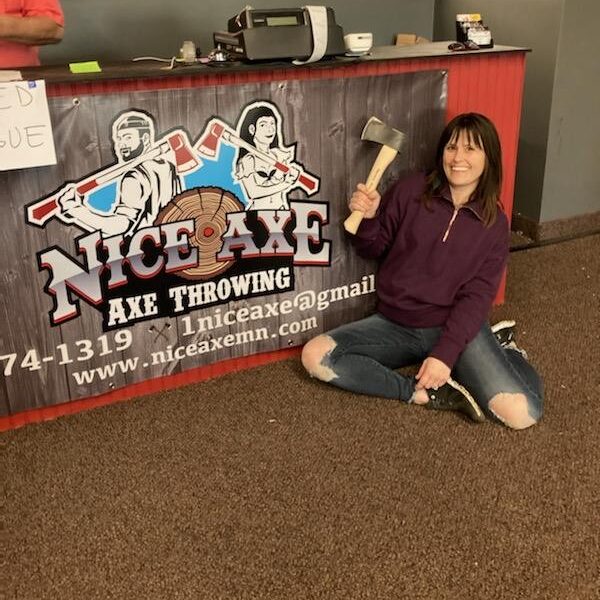 ARE YOU BORED OF STALE OLD DINNER DATES?
Will you pull your hair out if you have to play one more board game during family night? Do you and your friends want to have the most fun humanly possible? Do you want to a plan a bachelor, bachelorette or birthday party – or a church, company or corporate outing – that your guests will cherish in their memories forever? The answer to all of these problems is always the same: axe throwing!
AXE THROWING TOURNAMENTS
COMING SOON
Newsletter
Sign up for e-mail updates and deals!